TINA'S SIGNATURE MASSAGE
60 min: $90 | 90 min: $130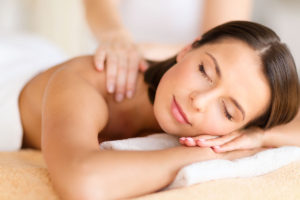 This is a special intuitive massage designed to meet all your specific needs. It may include smooth hot stones on your back*, a warmed table*, and several choices of aromatherapy scented massage lotions. In each session, I tap into my intuition, along with information you have given me, to create a session that will address all your needs and leave you feeling relaxed, pain and tension free, well-loved, and taken care of. This massage is your massage, so if you are in need of a deep therapeutic massage or simply a relaxing Swedish massage, the decision is yours! Reflexology may be added to any massage session. See Reflexology page for details.
Need 24 hours notice to properly set up for this service.
AROMATHERAPY MASSAGE
90 min: $140  | 120 min: $175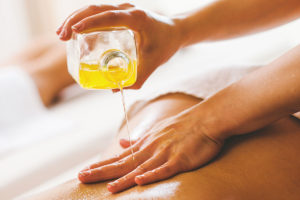 Come on a sensory journey with me. After a brief consultation, the information I gather helps to create a special blend of relaxation techniques designed just for you. Unwind into bliss as you are wrapped in warm blankets after having your blend applied to you. While the essential oils work their magic, drift away peacefully during a face and scalp massage, followed by a full body massage using your special blend. Yummy! Click here to read more about Aromatherapy.
Need 24 hours notice to properly set up for this service. 
HOT STONE MASSAGE
90 min: $140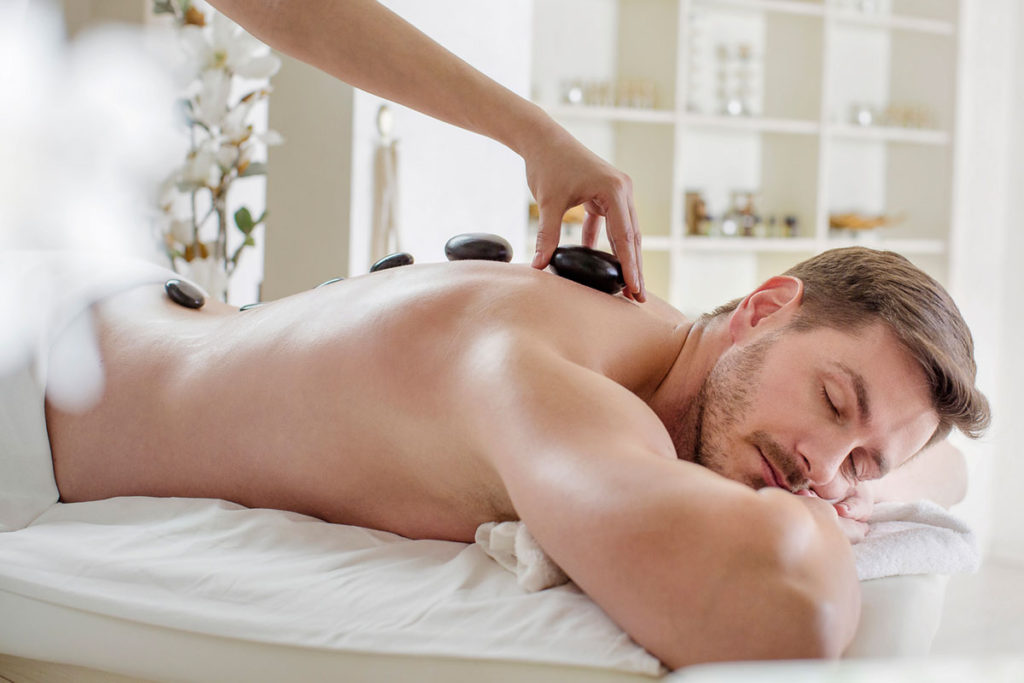 Step back in time with the ancient art form of hot stone massage. The Native Americans used hot stones for healing dating back many years to when they warmed the stones by fire and applied them to their muscles to relieve aches and pains. Using special Basalt river rocks that retain heat, the hot stones are applied to specific points on your body to help ease, warm, and deeply relax your muscles, improve circulation, and so much more. The heat from the stones, and the stones themselves used as tools, allow massage therapists to sink deeper into your muscles without having to use extensive pressure. It feels oh so good!
In-studio massage only. Need 24 hours notice to properly set up for this service.
THAI MASSAGE
90 min: $140 | 120 min: $175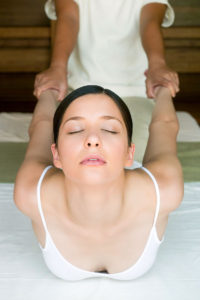 Thai massage is a blending of gentle rocking, rhythmic acupressure, and deep assisted stretches to open, exercise, and tone all the systems of the body. It is relaxing, refreshing, and revitalizing. Joints are loosened and opened, muscles are stretched, and vitality is increased. It can be very meditative and a deep state of relaxation is achieved.
Thai massage is performed on a floor mat in loose comfortable clothing. Both the client and practitioner shift through four traditional positions: front, back, side and seated. It is often referred to as "yoga for two".
Need 24 hours notice to properly set up for this service.